"…no one is born a great cook. One learns by doing."
– Julia Child
I have found sometimes the last thing missing to get someone in the kitchen is hands on help. Because of this, I am offering one-on-one lessons both remotely and in-person (as the situation allows) to help you navigate some of the more complicated recipes. These can range from a short Zoom call to check in and make sure you are doing something correct or a fully customized experience with meal plans, grocery lists and remote or live assistance from start to finish. I can't wait to cook with you!
Outside the Kitchen
I love being involved in events and have been lucky enough to make a career in event management for the past 8 years. You can see some of the amazing events I've worked on at my event management portfolio. Please inquire if you have any event planning needs. I offer custom coordination, consulting and styling.
Green Thumb
My mother enrolled me in Garden Club shortly after I was born so all four living generations of women on her side would belong at the same time. This passion for watching things grow stuck and I continue to surround myself with plants and a garden when weather permits.
Try Kate's Favorite Recipes!
Try Kate's Favorite Recipes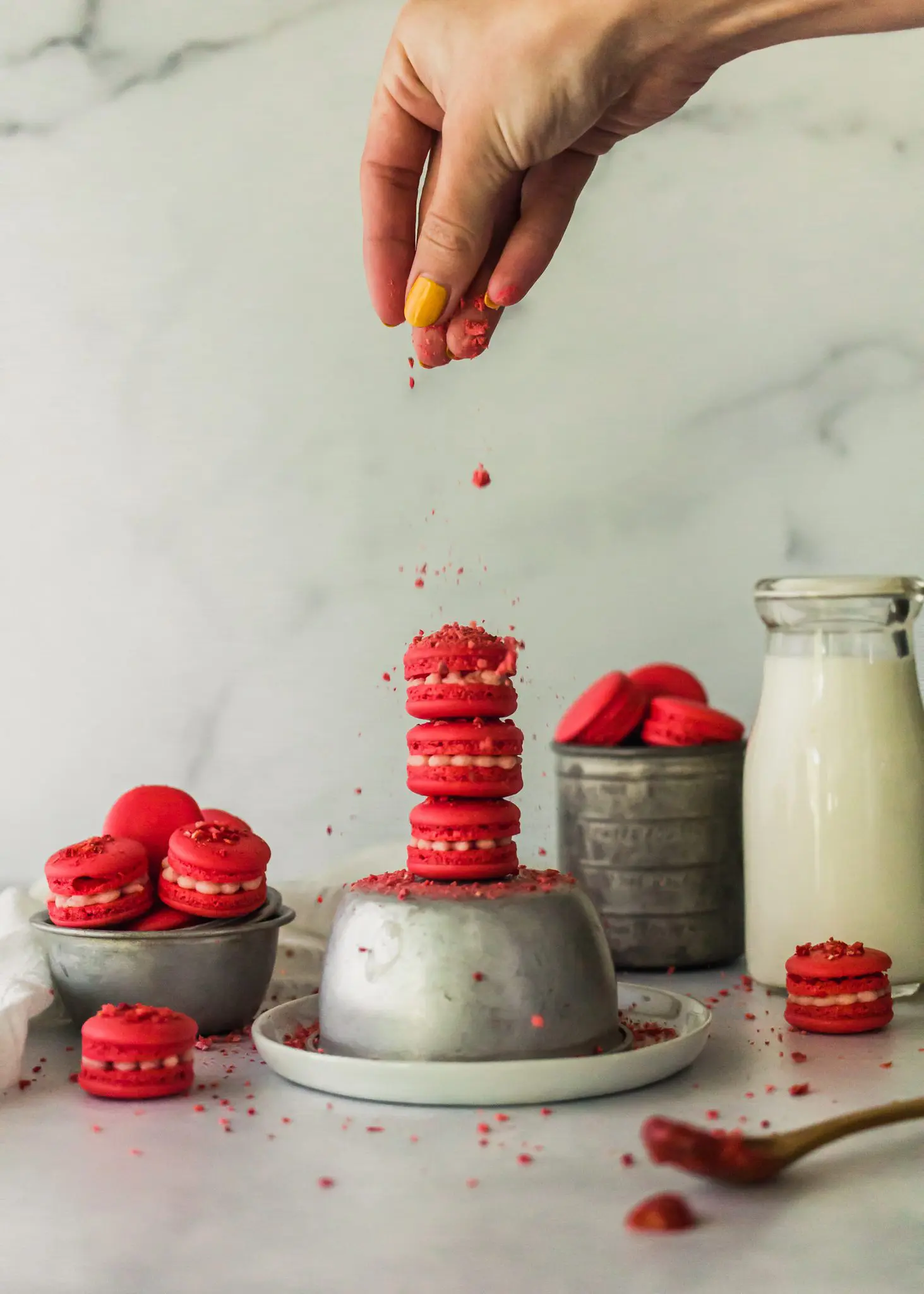 Strawberry Basil Rhubarb Mini Macarons may just be the perfect macaron in my humble opinion 🙂 These delicate, tiny cookies are positively bursting with flavor! Why don't you try them and see for yourself! And if you love macarons make sure to try my Cardamom + Blood...
read more